Course description
How do you stay on the leading edge of the most profound movement in marketing since the age of automation?
Advocate marketers are on the forefront of marketing innovation and hold the keys to powerful client relationships. But it's not always easy being on the forefront of a new frontier. Where do you go to level-up your knowledge and skills and participate in elevated idea sharing with other pioneers?
The award-winning, dynamic duo of Deena Zenyk and Liz Richardson have hit the road in the first ever series of Master Class events specifically designed for the intermediate to advanced advocate marketing professional. We invite you to join us on January 24th and 25th for our first San Francisco event!

Attendees will participate in outcomes-oriented discussions and hands-on workshops focused on driving measurable value through advocacy, such as:
Planning for and measuring advocate marketing success
Taking your challenge creation to new heights
Driving executive participation
Advocate marketing campaigns
And More
Your ticket price ($749) includes:
Two days of thought leadership and interactive sessions to move your advocate marketing initiatives forward inside and outside your AdvocateHub
Catered lunches
12 hours of professional advocacy learning
Access to valuable resources upon course completion
Use promo code EARLYBIRD by January 13th to receive 15% off registration.
"I'd recommend this class to all Advocate Marketers who have launched their program and are looking to take it to the next level." - Mary-Leslie Davis, Director of Field Marketing and Customer Engagement, Staples Advantage
"For anyone that has really internalized the power of Advocacy Marketing and wants to learn more about how to unleash this power and accelerate their business..., I highly recommend that you attend the Master Class." - Rick Burke, VP Marketing, aPriori
When: January 24th (9:30am to 5pm) and January 25th (9:30am to 3:30pm)
Where: Raven Office Centers, 388 Market Street, Suite 1300, San Francisco, CA 94111
Deena Zenyk & Liz Richardson
Professional Services at Influitive
Deena Zenyk is Influitive's resident Principal Consultant who, with more than 10 years of hands-on experience in marketing and as one of Influitive's earliest customers, is often referred to as a world-leading expert and pioneer in advocate marketing theory and practice. She spent eight years running a best-in-class advocacy portfolio for an education technology company. She now gives strategic guidance to enterprise-level clients, including Marketo, IBM, Salesforce, HPE and Oracle.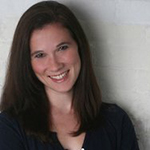 Inspired by the success and joy she found working with her own advocates, Liz Richardson, Sr. Manager of Professional Services, was Influitive's first Advocacy Consultant and became an extended team member for advocacy pioneers such as Staples Advantage, Twitter, ADP and Symantec. She is now focused on leading the Services team and bringing innovation and excellence to our thought leadership services as well as continuing to push the boundaries of advocacy.